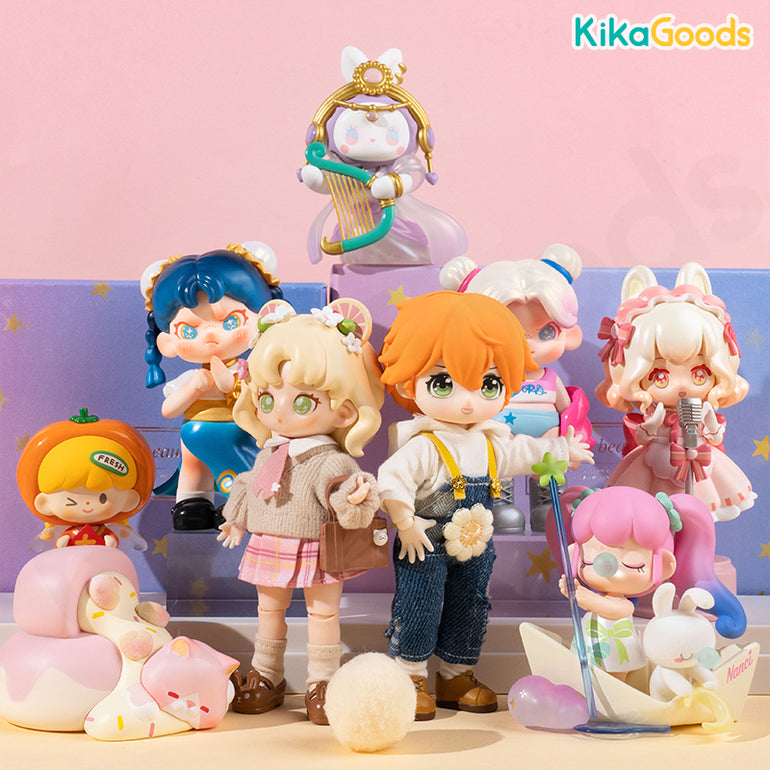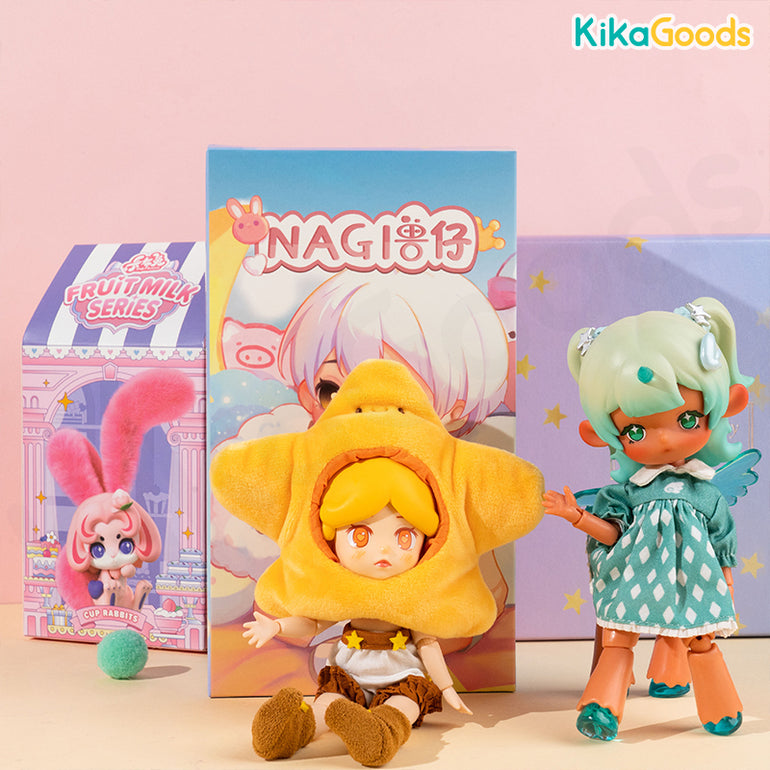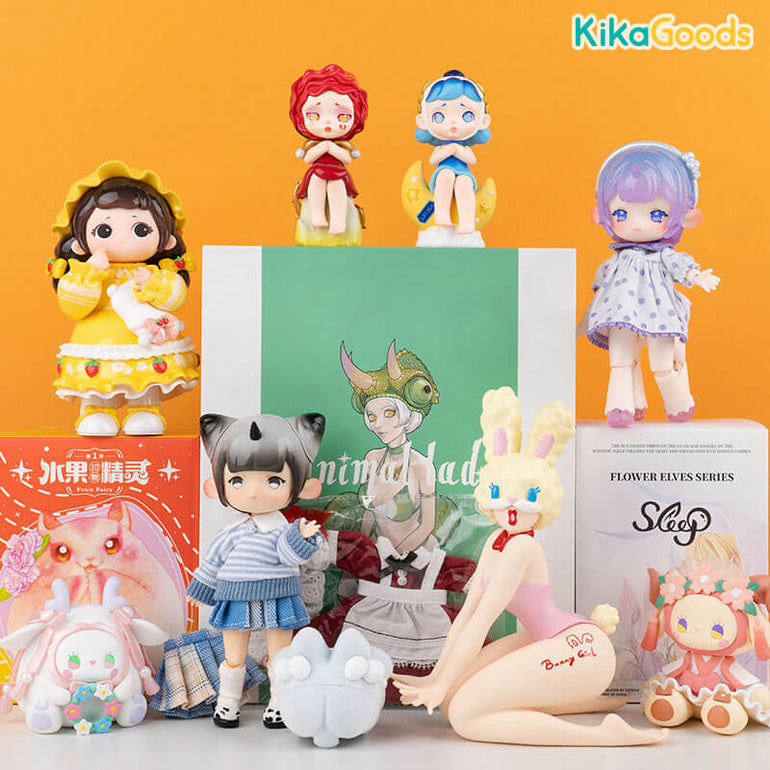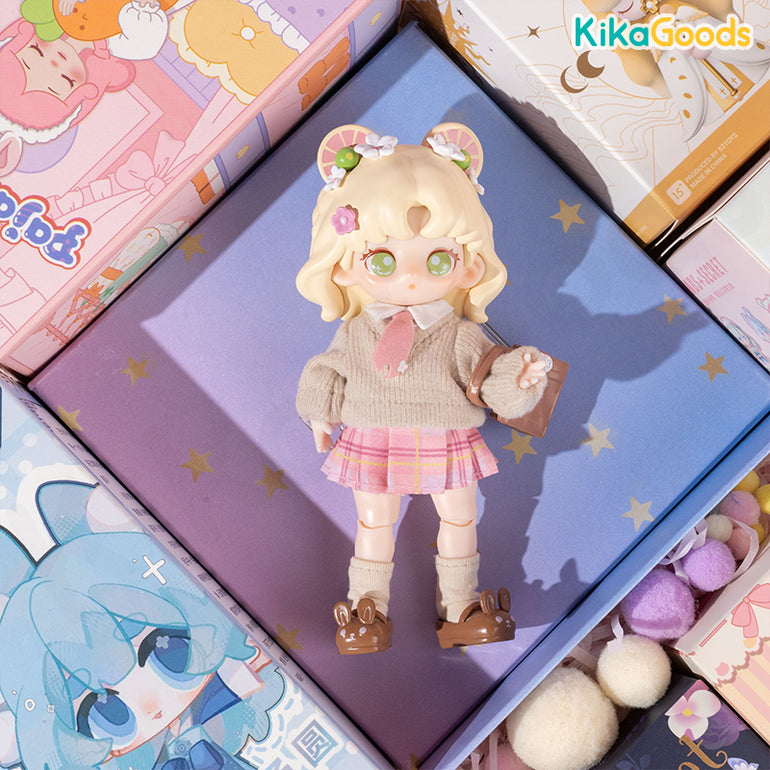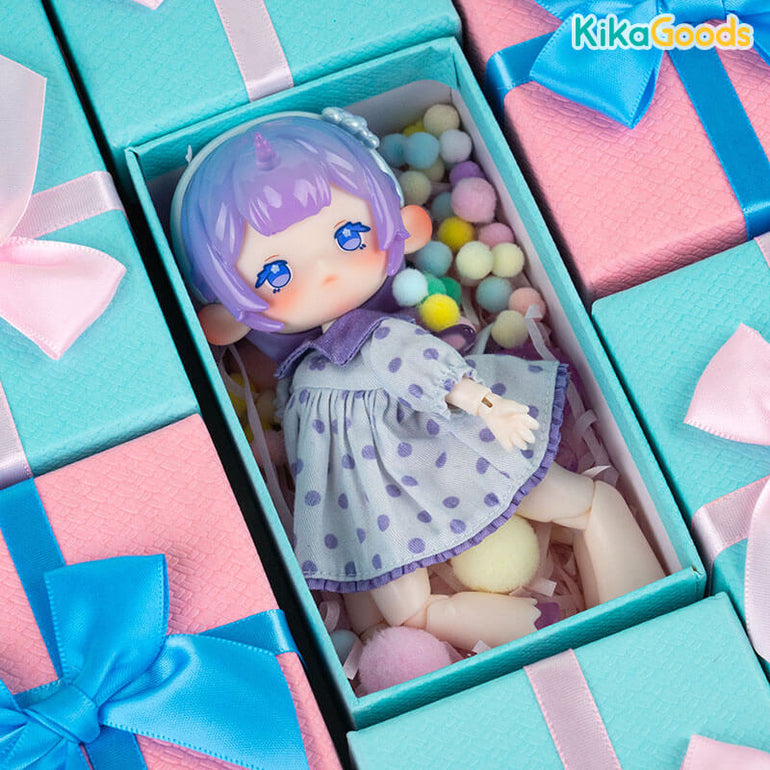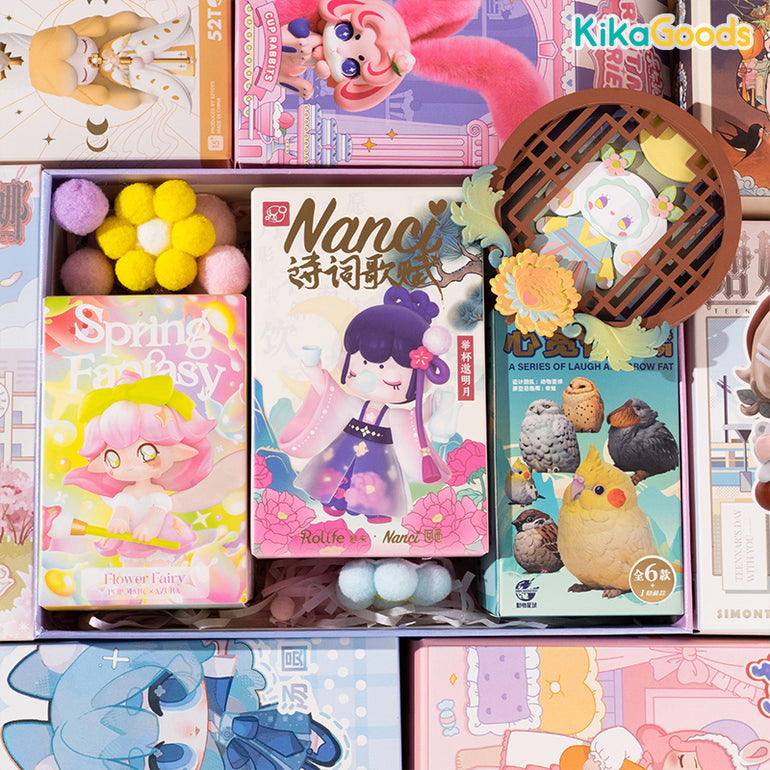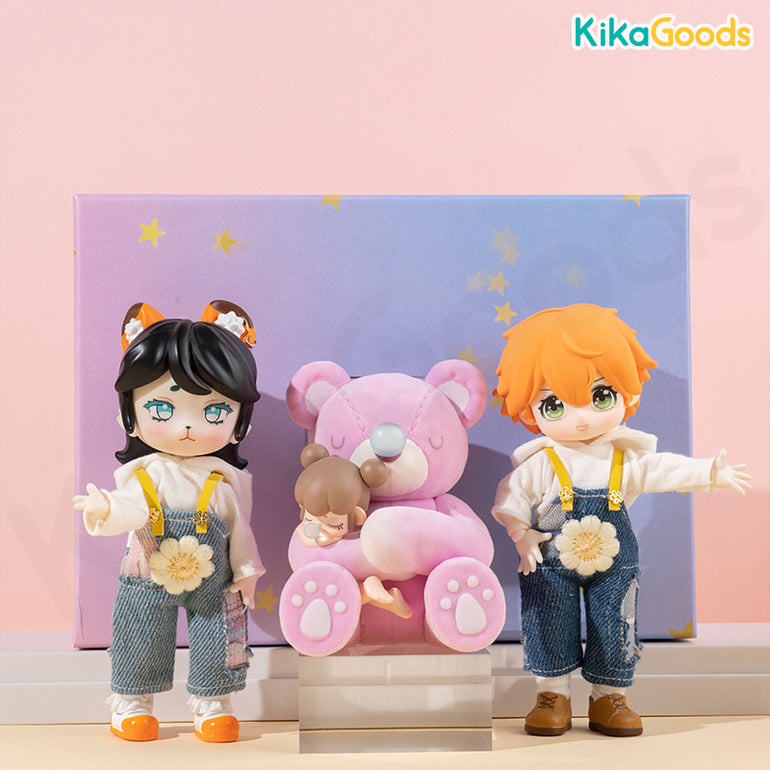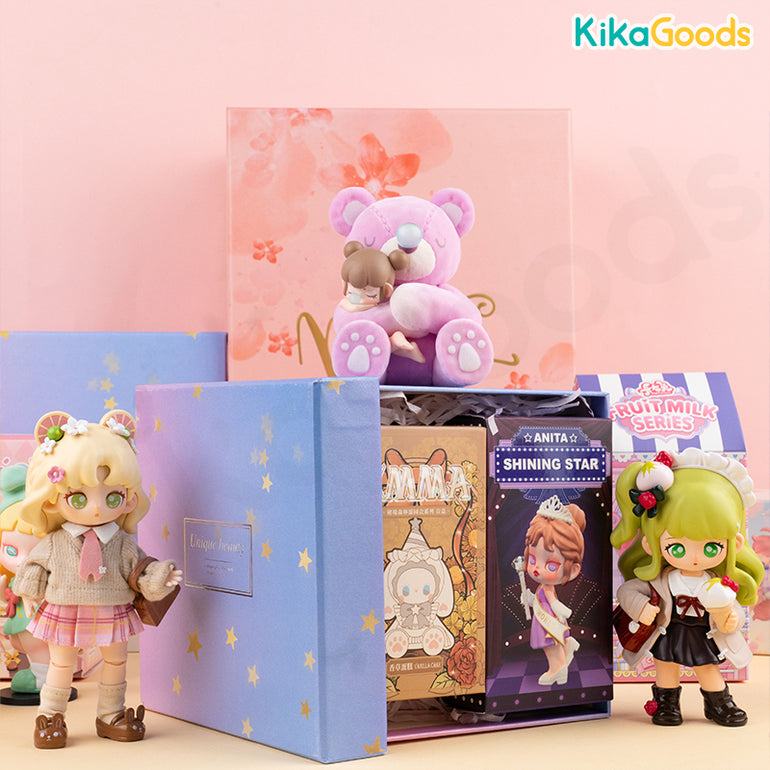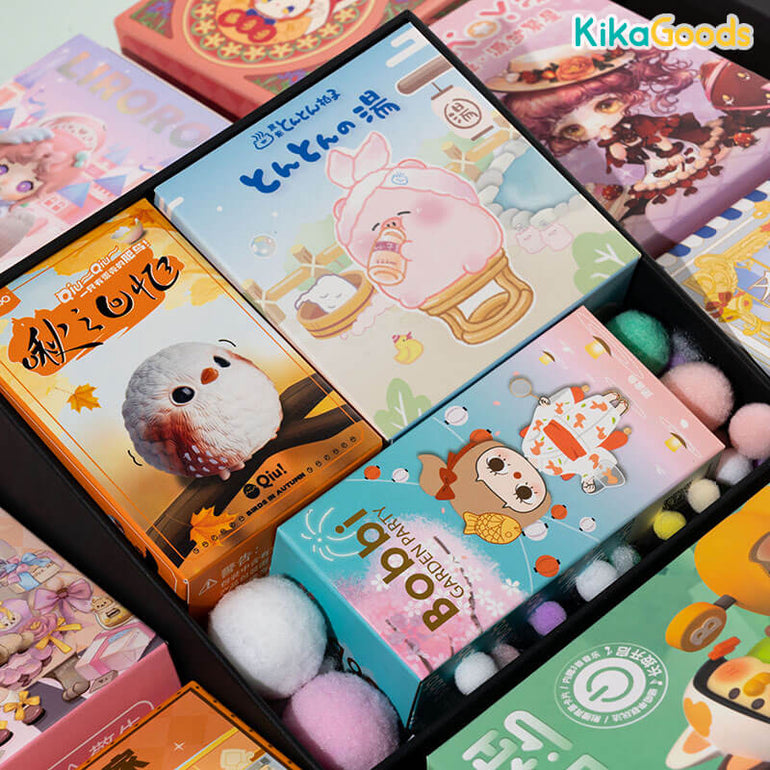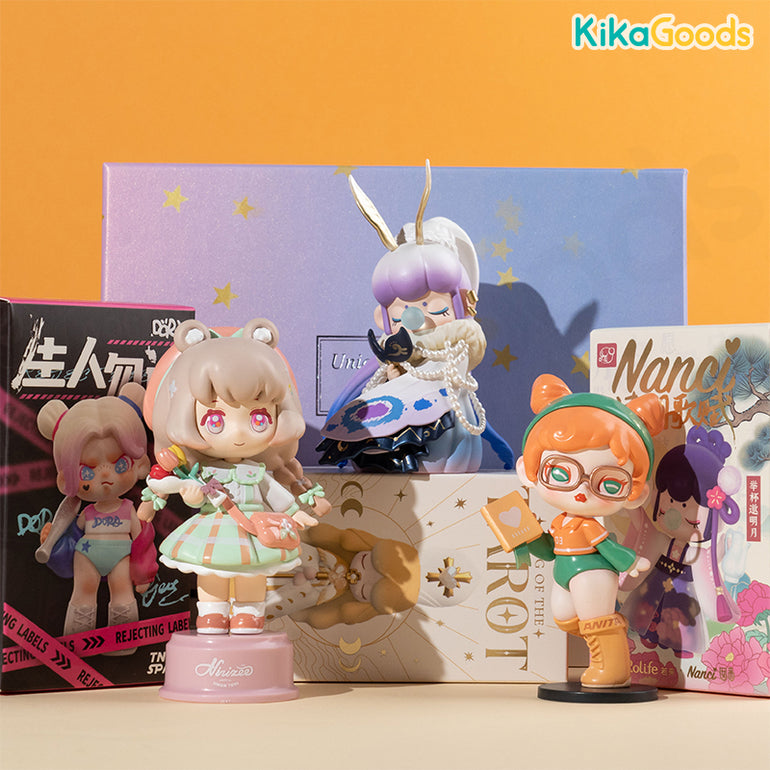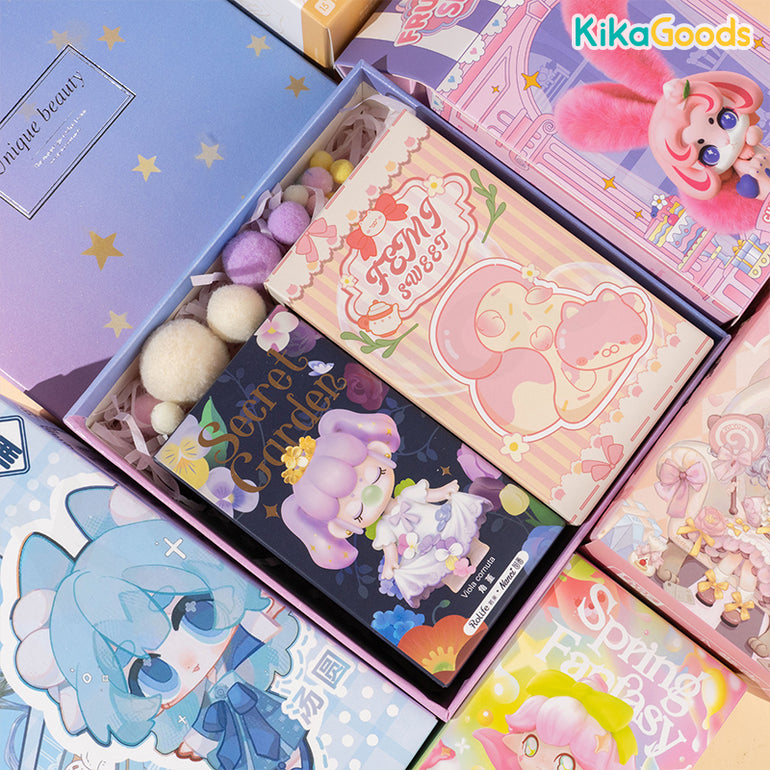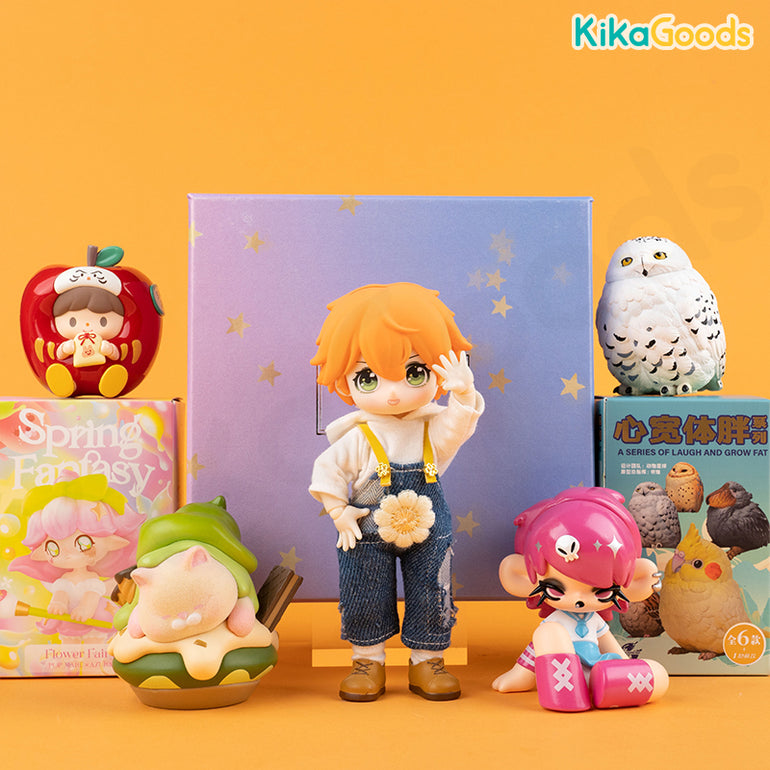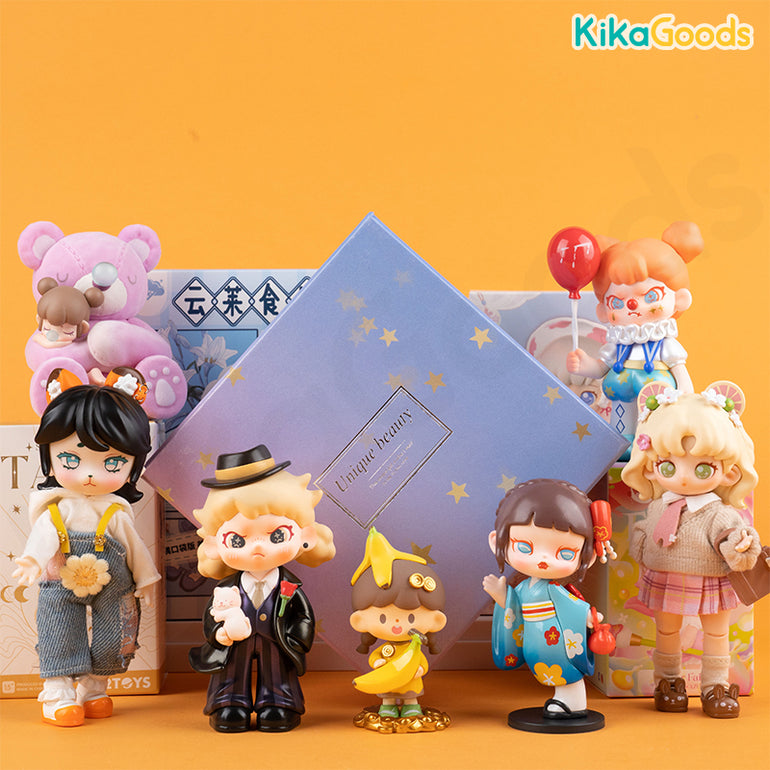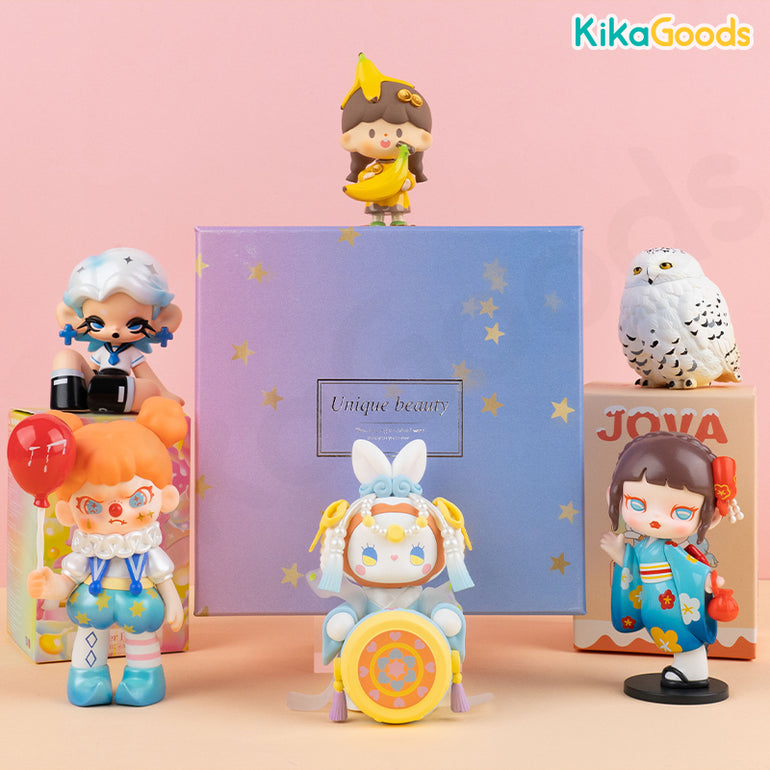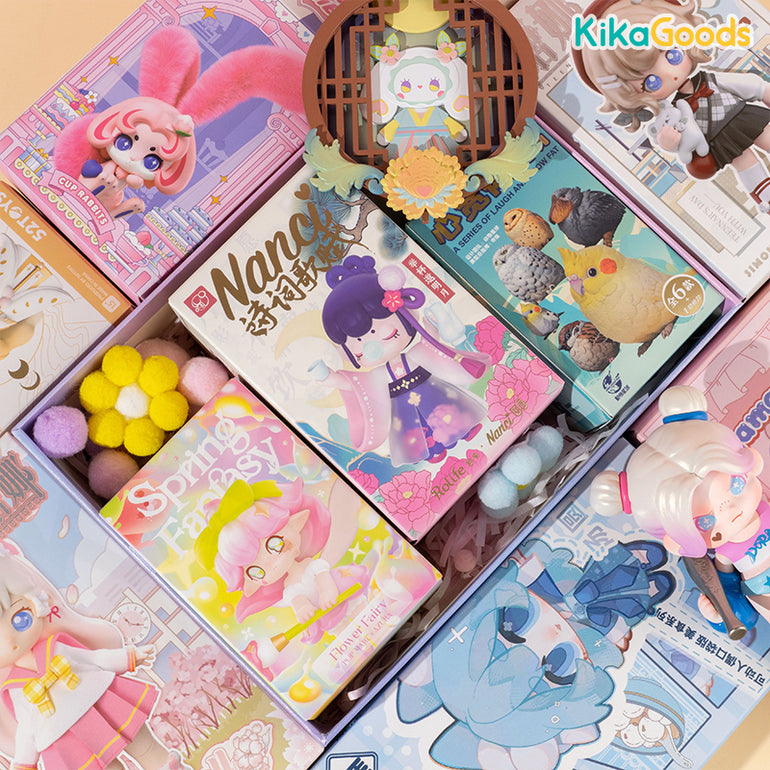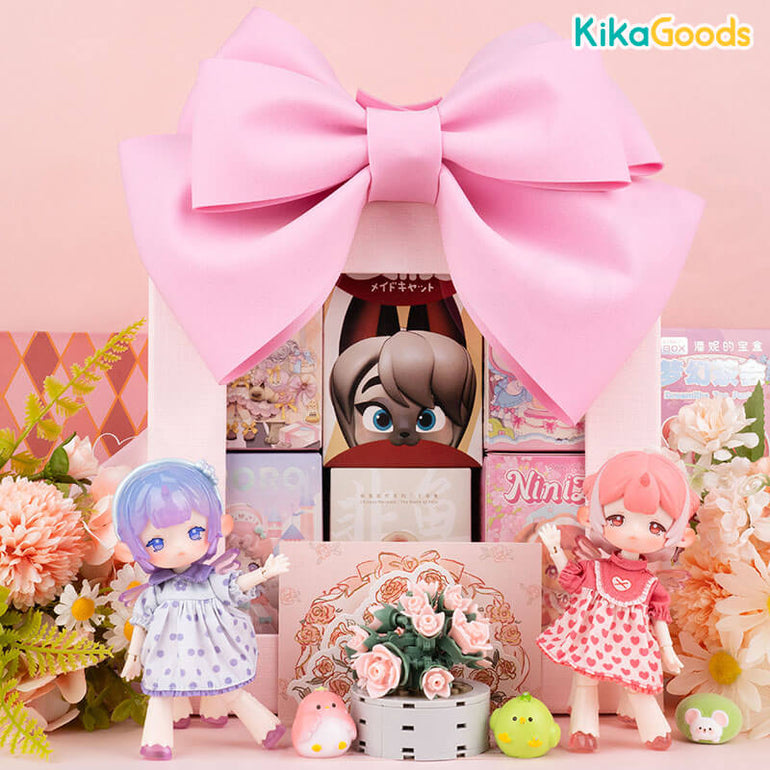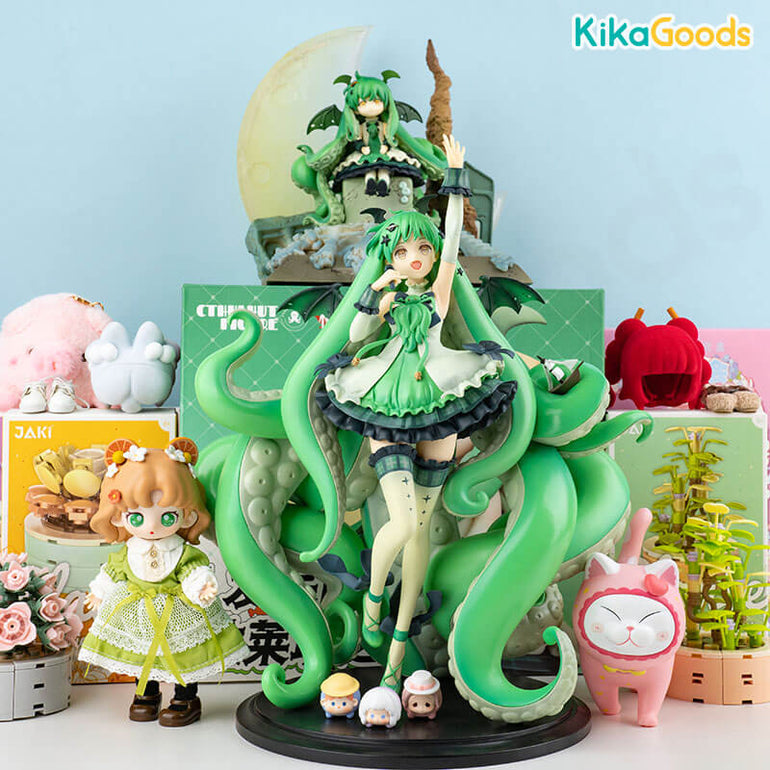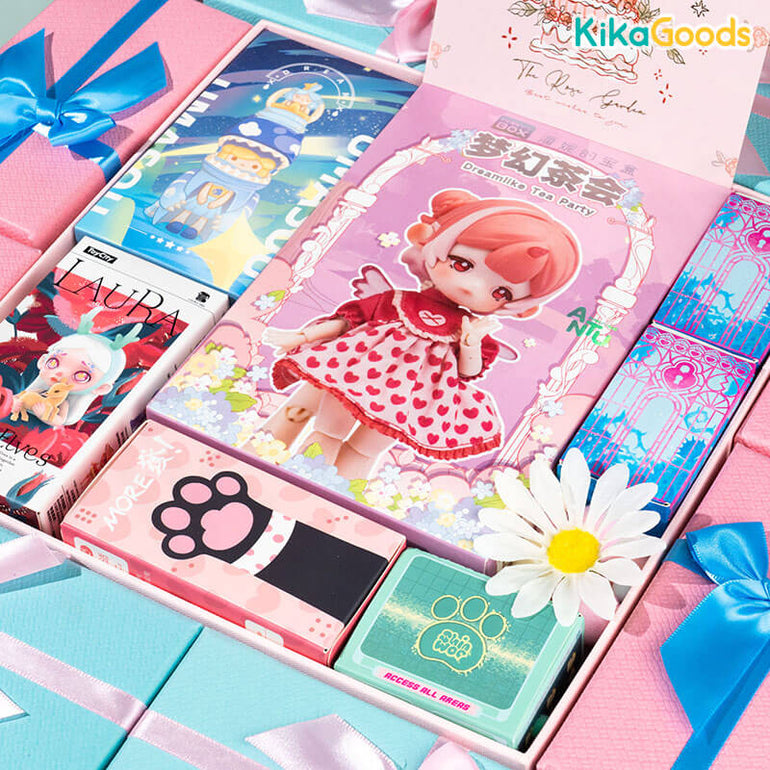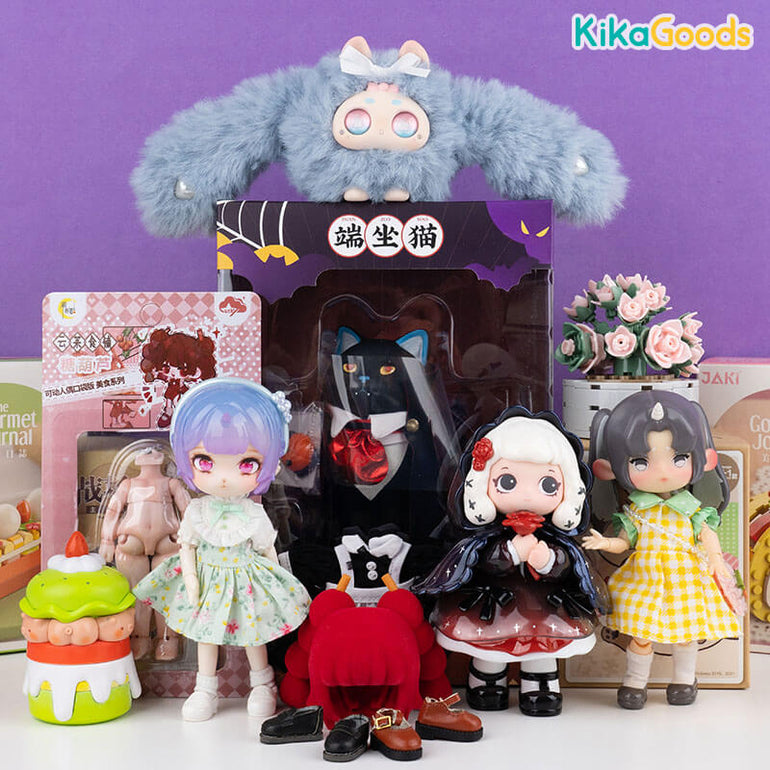 Lovely Gift Box Lucky Bag
$8.99
Regular price
$13.60
off
Buy 1 Get 1 Half Price
Code: halfprice
Tips: KikaGoods Super Value Lucky Bag is not included in this activity!
PRODUCT FEATURE

Mini Gift Box / Small Gift Box / Big Gift Box / Super Gift Box
4 specifications of the gift box: include 2/4/9/12 random blind boxes.

Listed and unlisted items may be in the gift box.

We will provide carefully wrapped corresponding gift boxes and cards.

You can wish for the style or collection you want, and we will select some lucky customers to try to meet their needs.
One Gift Box (A Confirmed Figure Included)
Contains a definite figure and decoration (without the box and ID card)

Figure style will be selected randomly. If you want to get a specified one, please kindly make a wish at the NOTE section while you check out. We will try our best to help you get the figure you prefer.
Product Include
Gift box packaging

Random blind boxes
Tips
Note your blessing, we'll print it on cards.

Note your requirements about your order, we'll try best to meet them.
Shipped and sold by KikaGoods.
✈️ Free Shipping:
Ⅰ. For order over 35 USD.
Ⅱ. 7 ~ 14 Business Days.
Ⅲ. For the cross-border transportation, there is a certain probability that customs clearance check and transporters connection will take a long time, we will refund and reissue the goods if the logistics is not updated within 45 days after delivery. Thank you for your understanding and cooperation.
Ⅳ. If the logistics time is increased and the delivery date is delayed due to customs inspection, it is a force majeure situation and is not within our 7-14 day shipping time frame!
Ⅴ. Appliable Products: For majority products. Note: Action Figure, Electric Products, Designer Toy, DIY Products and Oversized Blind Box Products cannot enjoy the free shipping.
Ⅵ. Appliable Countries: United States (58 of 62 states), Canada, United Kingdom, Australia, France, Germany, South Korea, Italy, Poland, Belgium, Bulgaria, Denmark, Finland, Greece, Hungary, Netherlands, Slovakia, Sweden, Singapore, Vietnam, Ireland, Japan, Malaysia, Philippines, Portugal, Romania, Spain, Thailand, Austria.
✈️ DHL Express:
Ⅰ. 2 ~ 4 Business Days.
Ⅱ. You need to pay for extra money for this premium shipping service.
Ⅲ. USA and Canada Applicable Only.
✈️ Worldwide Shipping:
Ⅰ. 7 ~ 14 Business Days.
✈️ Separate Delivery:
Ⅰ. If there is pre-sale products in your order, no matter which shipping method you choose, the pre-sale products will be sent separately by ordinary shipping methods when we have the products.
Lovely Gift Box Lucky Bag
$8.99
Regular price
$13.60