Changeable Panghu Fat Tiger Variety Series 1 Blind Box
Description
Shipping
Service
PRODUCT FEATURE 
There are 6 regular designs, 1 hidden design and an online special design to collect.
Brand: 52Toys
Material: ABS, PVC
Size: About 2.4" - 3.3" (including accessories)
Please Note : Click on the image to buy fat tiger series product.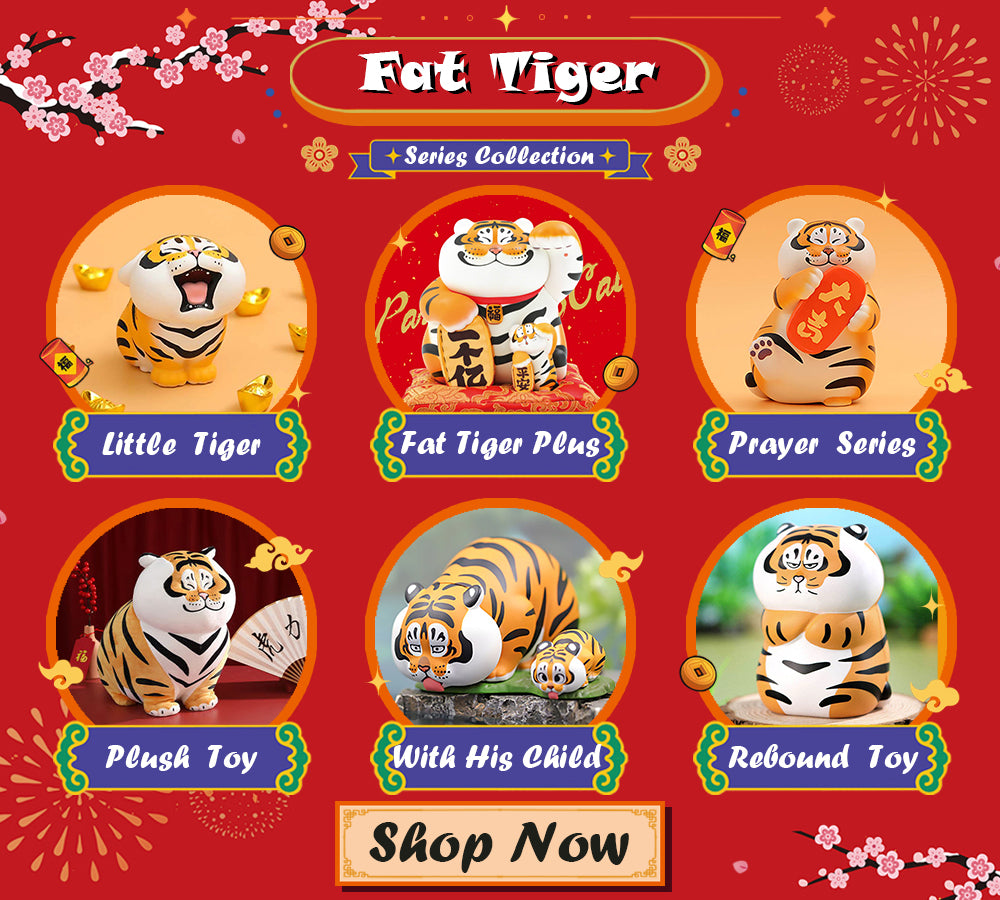 Usage: Creative Gifts, Decorations, Ornaments, Collectibles, for Christmas, Birthday, Party, Holiday

Type: Collectible Toys, Designer Toys, Vinyl Toys, Figure, Art Toy, Blind Box, Mystery Box, Lucky Bag

Special Play: Each blind box contains a figure and a character card and exchange card (randomly dropped). If you are lucky enough to get the exchange card, you get the right to purchase an exclusive online hidden style "Black T-Rex". Contact us and we will provide you with an exclusive purchase link.

Shipped and sold by KikaGoods.
✈️ Free Shipping:
I. 7 ~ 14 Business Days.
II. For order over 50 USD.
III. Appliable Products: For majority products, except for mech and some DIY toys.
IV. Appliable Countries: United States (58 of 62 states), United Kingdom, Australia, France, Germany, South Korea, Italy, Poland, Belgium, Bulgaria, Denmark, Finland, Greece, Hungary, Netherlands, Slovakia, Sweden, Singapore, Vietnam, Ireland, Japan, Malaysia, Philippines, Portugal, Romania, Spain, Thailand, Austria.
✈️ DHL Express:
I. 2 ~ 4 Business Days.
II. You need to pay for extra money for this premium shipping service.
III. USA Applicable Only.
✈️ Worldwide Shipping:
I. 7 ~ 14 Business Days.
Changeable Panghu Fat Tiger Variety Series 1 Blind Box