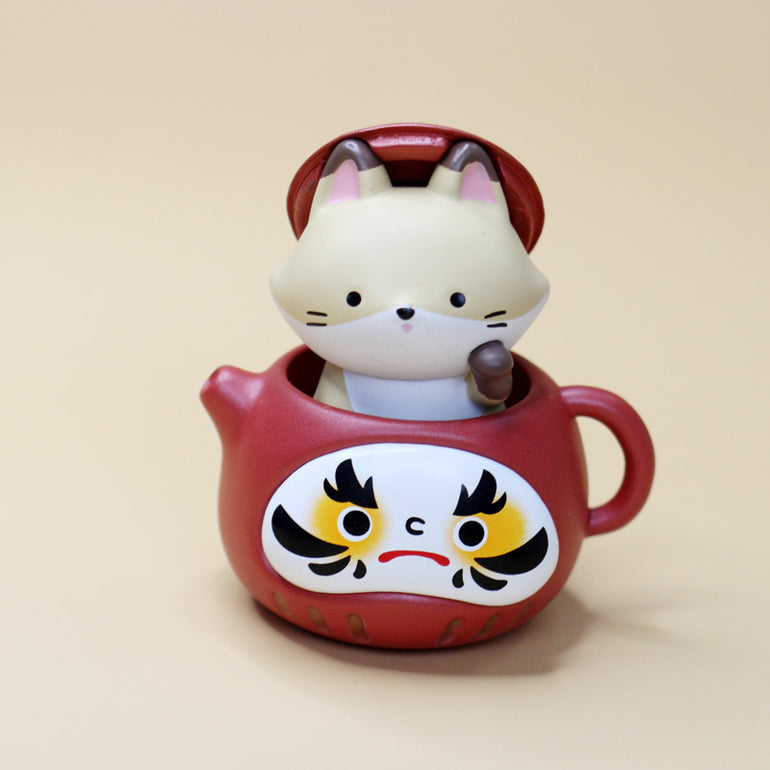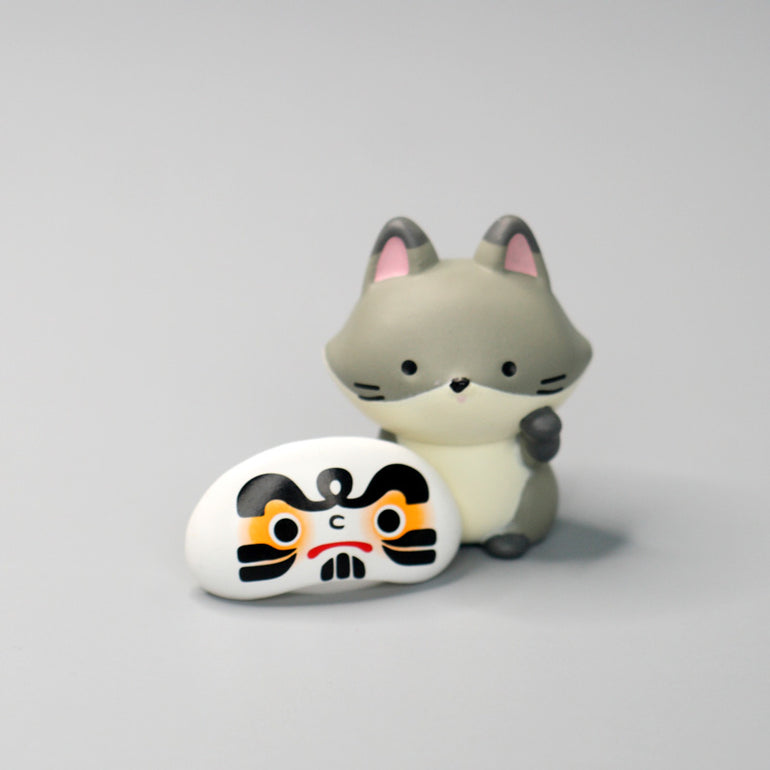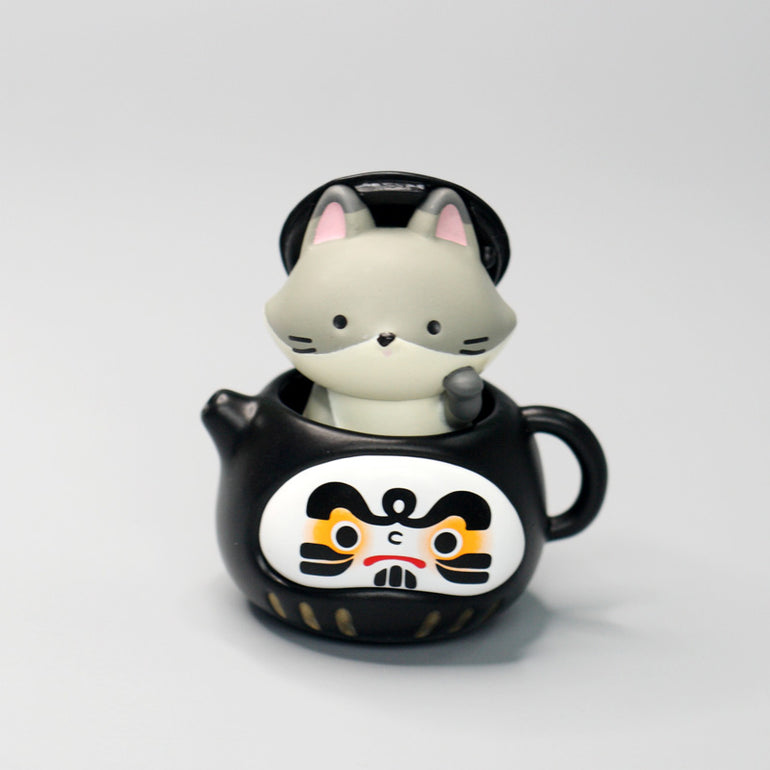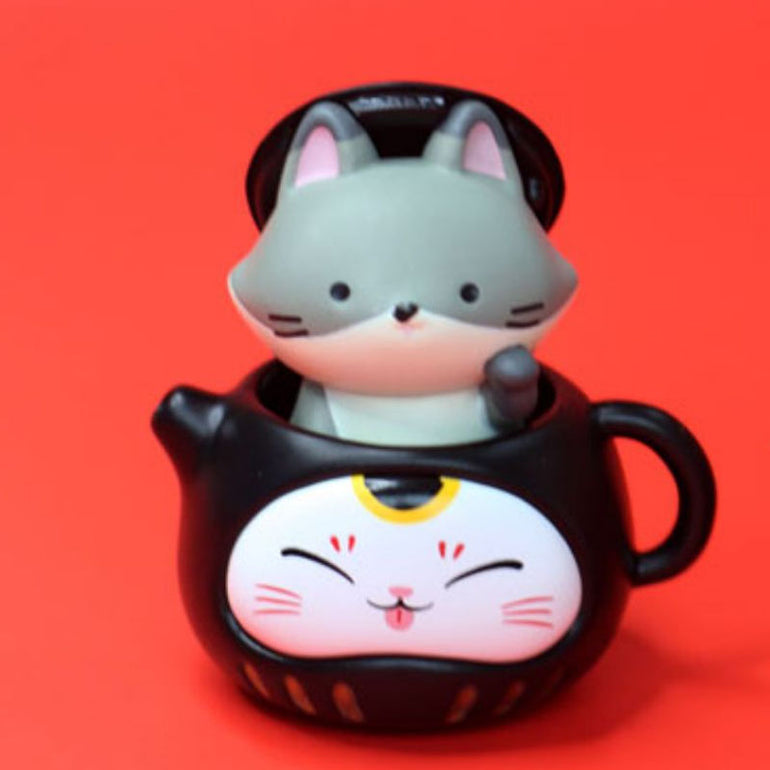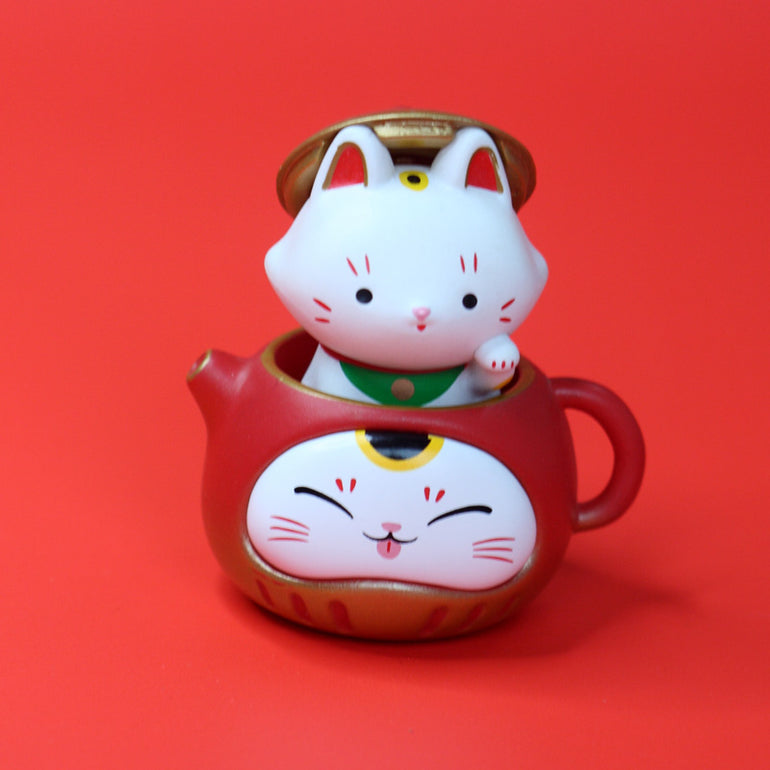 $10.97
Regular price
$11.99
off
FREE Shipping for Blind Boxes Over 35 USD
PRODUCT FEATURE 
1. There are 5 regular designs and 2 hidden design to collect.
2. The production ratio of hidden mini-figure (Lucky) is 8%, and the production ratio of hidden mini-figure (Wealth) is 2%.
Brand: Jinart
Material: PVC
Size: about 1.97-2.36"

What's Hidden in a Japanese Dharma Teapot? The colorful lucky little fox lifts the lid of the teapot and greets you! Special design: The lid of the teapot can be opened, put the little fox inside, and you will get a fun teapot ornament. The face of Bodhidharma on the teapot can also be interchanged, come and put your favorite little fox into the teapot.
S
tyles Include: Prosperity, Happiness, Good fortune, Qualified, Victory, Lucky(hidden style), Make a fortune(super hidden style)
Special gameplay: The cat can be taken out of the teapot, and the Dharma faces on the teapot can be interchanged.
Usage: Creative Gifts, Decorations, Ornaments, Collectibles, for Christmas, Birthday, Party, Holiday

Type: Collectible Toys, Designer Toys, Vinyl Toys, Figure, Art Toy, Blind Box, Mystery Box, Lucky Bag
Shipped and sold by KikaGoods.
✈️ Free Shipping:
Ⅰ. For order over 35 USD.
Ⅱ. 7 ~ 14 Business Days.
Ⅲ. For the cross-border transportation, there is a certain probability that customs clearance check and transporters connection will take a long time, we will refund and reissue the goods if the logistics is not updated within 45 days after delivery. Thank you for your understanding and cooperation.
Ⅳ. If the logistics time is increased and the delivery date is delayed due to customs inspection, it is a force majeure situation and is not within our 7-14 day shipping time frame!
Ⅴ. Appliable Products: For majority products. Note: Action Figure, Electric Products, Designer Toy, DIY Products and Oversized Blind Box Products cannot enjoy the free shipping.
Ⅵ. Appliable Countries: United States (58 of 62 states), Canada, United Kingdom, Australia, France, Germany, South Korea, Italy, Poland, Belgium, Bulgaria, Denmark, Finland, Greece, Hungary, Netherlands, Slovakia, Sweden, Singapore, Vietnam, Ireland, Japan, Malaysia, Philippines, Portugal, Romania, Spain, Thailand, Austria.
✈️ DHL Express:
Ⅰ. 2 ~ 4 Business Days.
Ⅱ. You need to pay for extra money for this premium shipping service.
Ⅲ. USA and Canada Applicable Only.
✈️ Worldwide Shipping:
Ⅰ. 7 ~ 14 Business Days.
✈️ Separate Delivery:
Ⅰ. If there is pre-sale products in your order, no matter which shipping method you choose, the pre-sale products will be sent separately by ordinary shipping methods when we have the products.
Tea Fox Dharma Blind Box
$10.97
Regular price
$11.99