Emma Secret Forest Garden Party Series 1 Blind Box
Description
Shipping
Service
PRODUCT FEATURE

There are 8 regular designs and 1 hidden design to collect.
Brand: MJ Studio
Material: PVC, ABS

Please Note : Click on the image to buy emma series product.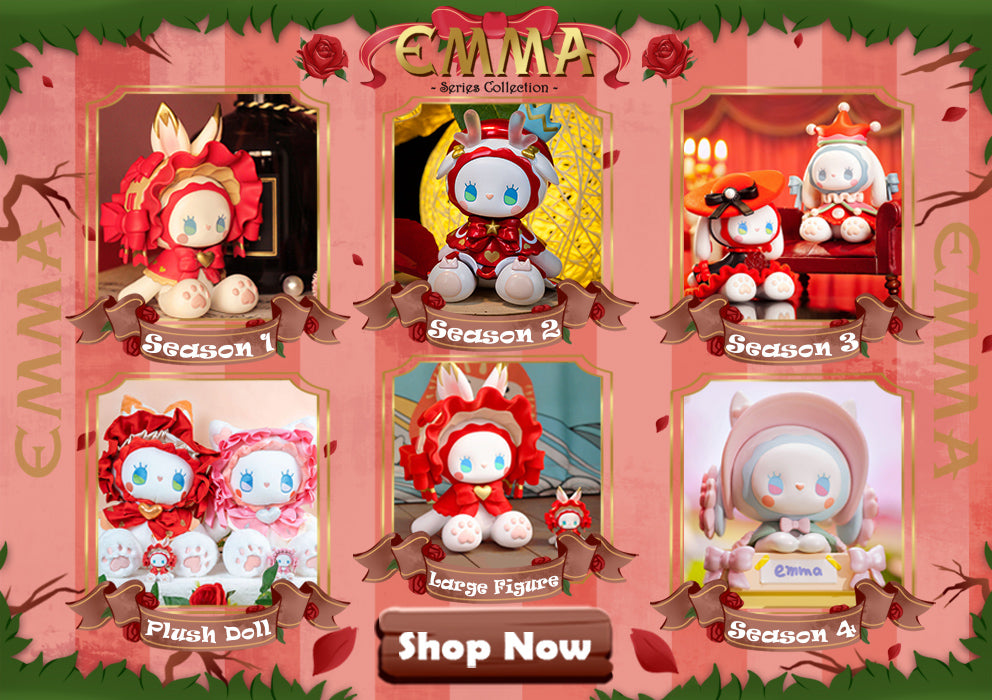 Introduction: One day, the fun-loving EMMA accidentally broke into the secret forest, and the sky was full of stars as if the Milky Way had been overturned. She walked and walked, and saw that a very gorgeous tea party was being held inside, with his favorite cakes, fruits and sweets on the table. So she excitedly sang and danced with other friends, ate desserts and waited for dawn.
Usage: Creative Gifts, Decorations, Ornaments, Collectibles, for Christmas, Birthday, Party, Holiday
Type: Collectible Toys, Designer Toys, Mystery Box, Blind Box, Vinyl Toys, Action Figure, Art Toy
Shipped and sold by KikaGoods.
✈️ Free Shipping:
I. 7 ~ 14 Business Days.
II. For order over 50 USD.
III. Appliable Products: For majority products, except for mech and some DIY toys.
IV. Appliable Countries: United States (58 of 62 states), United Kingdom, Australia, France, Germany, South Korea, Italy, Poland, Belgium, Bulgaria, Denmark, Finland, Greece, Hungary, Netherlands, Slovakia, Sweden, Singapore, Vietnam, Ireland, Japan, Malaysia, Philippines, Portugal, Romania, Spain, Thailand, Austria.
✈️ DHL Express:
I. 2 ~ 4 Business Days.
II. You need to pay for extra money for this premium shipping service.
III. USA Applicable Only.
✈️ Worldwide Shipping:
I. 7 ~ 14 Business Days.
Emma Secret Forest Garden Party Series 1 Blind Box