Panghu Zhaocai Fat Tiger Lucky Plus Limited Figure
FREE Shipping for Blind Boxes Over 25 USD
PRODUCT FEATURE 
This item contains one Panghu (Fat tiger), one Xiaohu (Tiger cub) and one cushion, they can put separately. 
Brand: 52Toys
Material: Plastic
Panghu Size: about 7"
Tiger Cub Size: about 2.7" - 2.8"

Click the image below to check out more Panghu series product.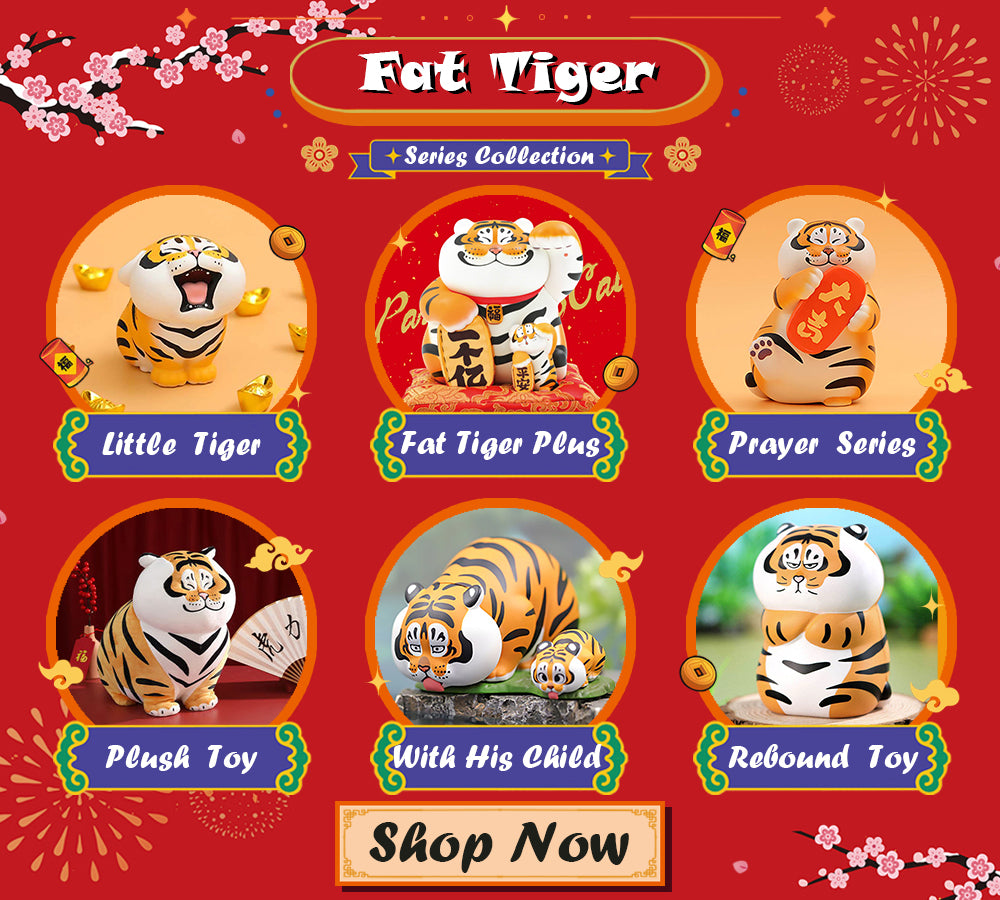 Usage: Creative Gifts, Decorations, Ornaments, Collectibles, for Christmas, Birthday, Party, Holiday
Type: Collectible Toys, Designer Toys, Vinyl Toys, Figure, Art Toy.
Shipped and sold by KikaGoods.
✈️ Free Shipping:
I. For order over 25 USD.
II. 7 ~ 14 Business Days.
III. Appliable Products: For majority products, except for mech and some DIY toys.
IV. Appliable Countries: United States (58 of 62 states), Canada, United Kingdom, Australia, France, Germany, South Korea, Italy, Poland, Belgium, Bulgaria, Denmark, Finland, Greece, Hungary, Netherlands, Slovakia, Sweden, Singapore, Vietnam, Ireland, Japan, Malaysia, Philippines, Portugal, Romania, Spain, Thailand, Austria.
✈️ DHL Express:
I. 2 ~ 4 Business Days.
II. You need to pay for extra money for this premium shipping service.
III. USA and Canada Applicable Only.
✈️ Worldwide Shipping:
I. 7 ~ 14 Business Days.
✈️ Separate Delivery:
I. If there is pre-sale products in your order, no matter which shipping method you choose, the pre-sale products will be sent separately by ordinary shipping methods when we have the products.
Panghu Zhaocai Fat Tiger Lucky Plus Limited Figure