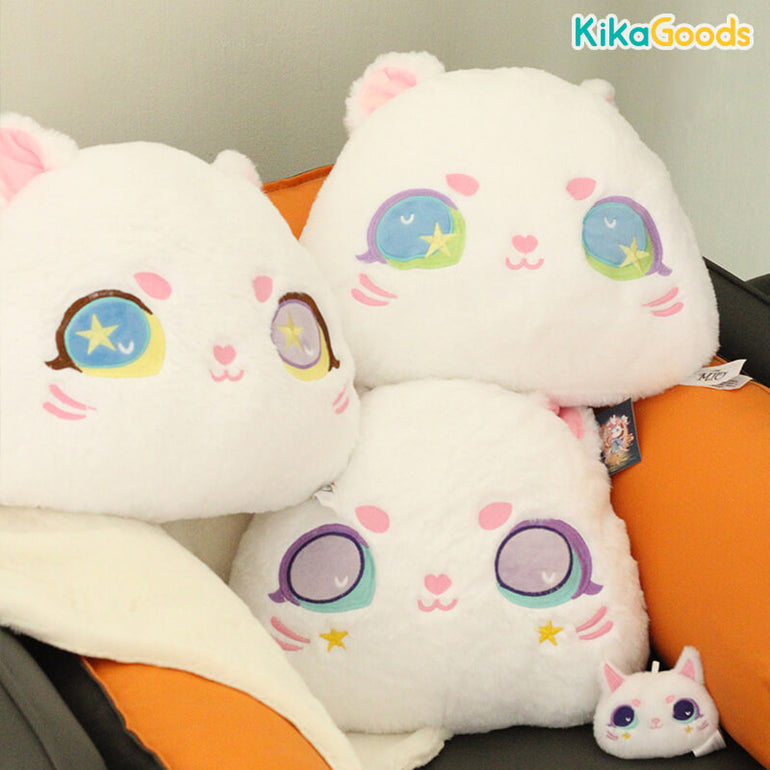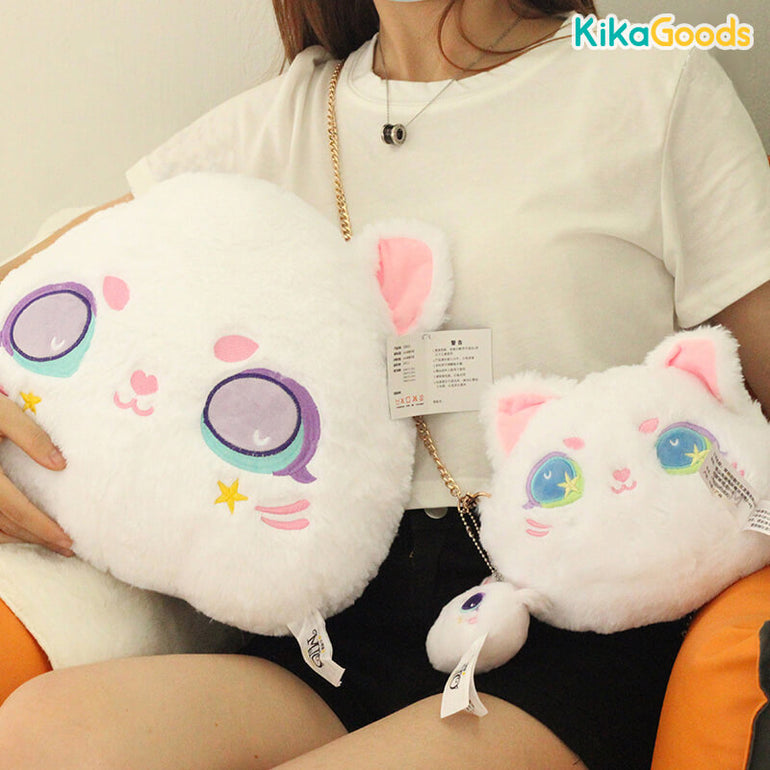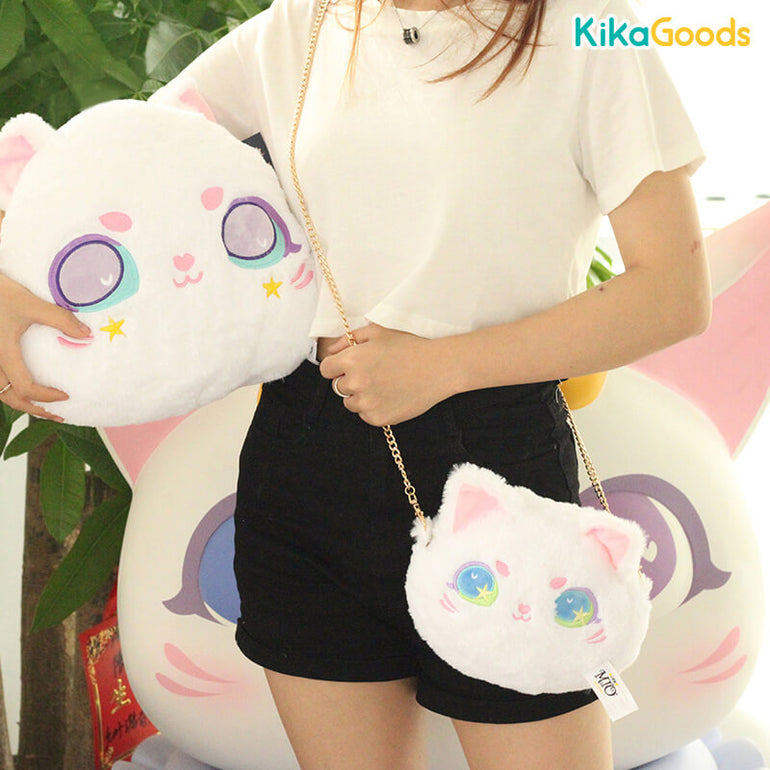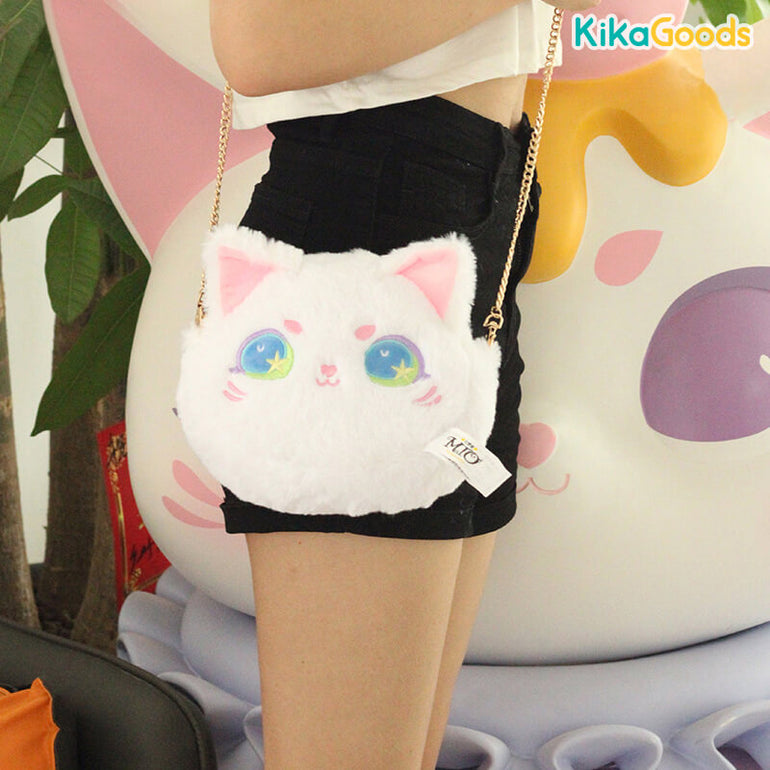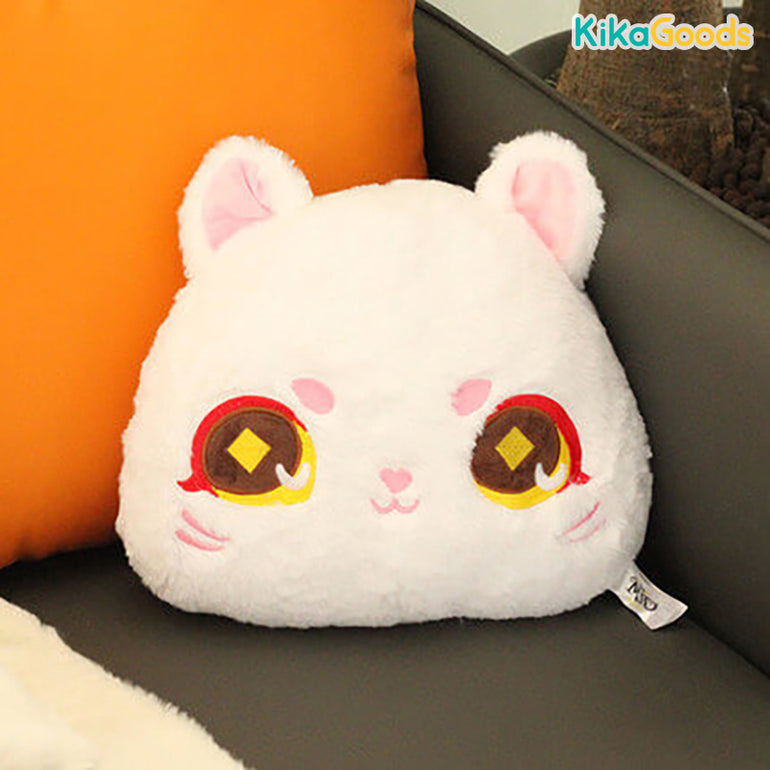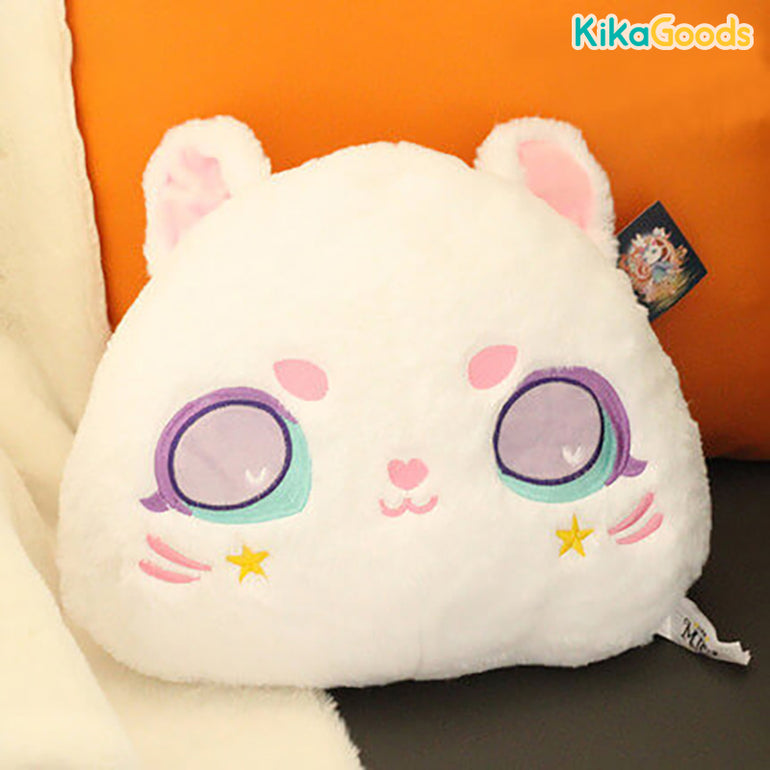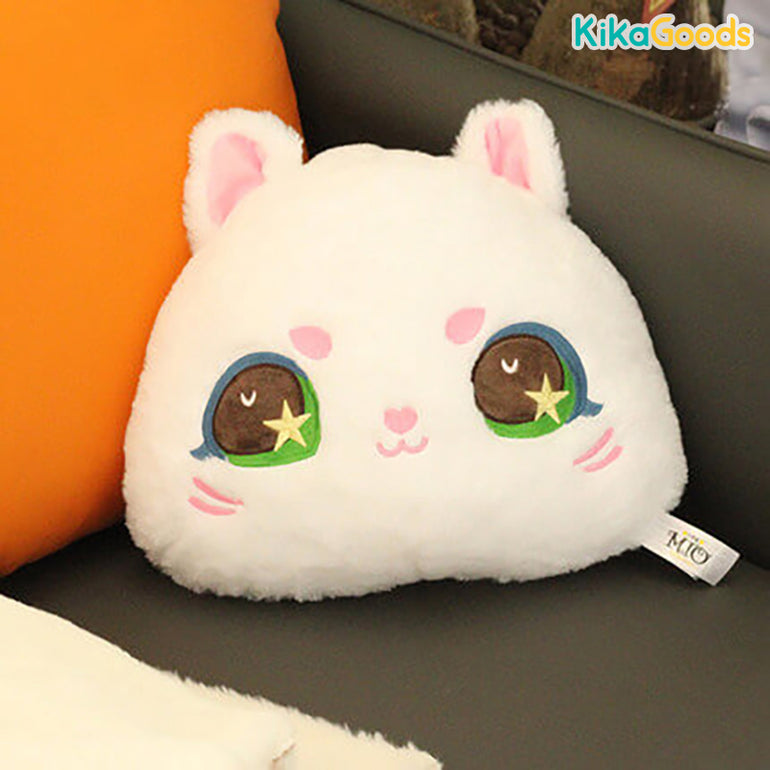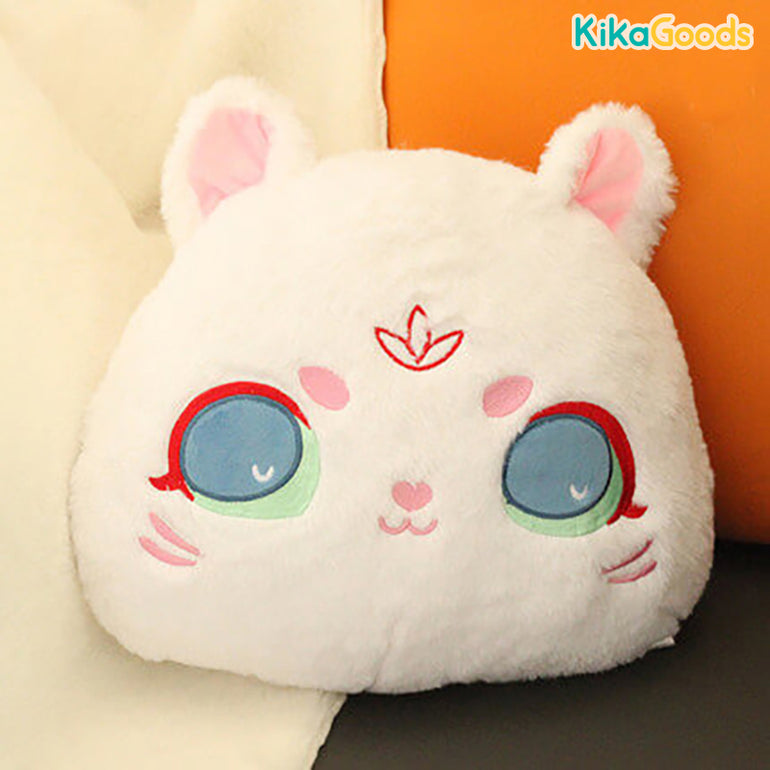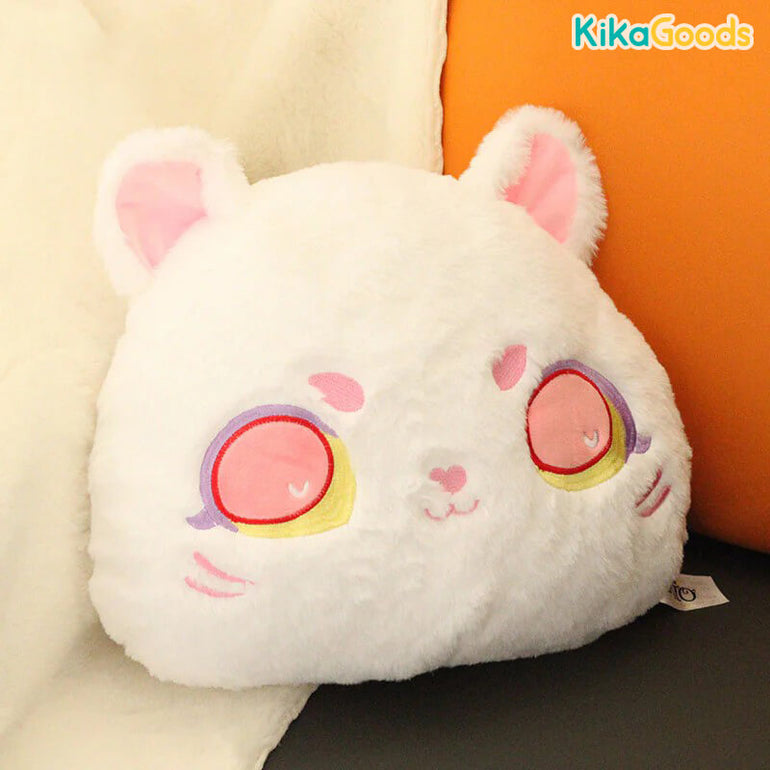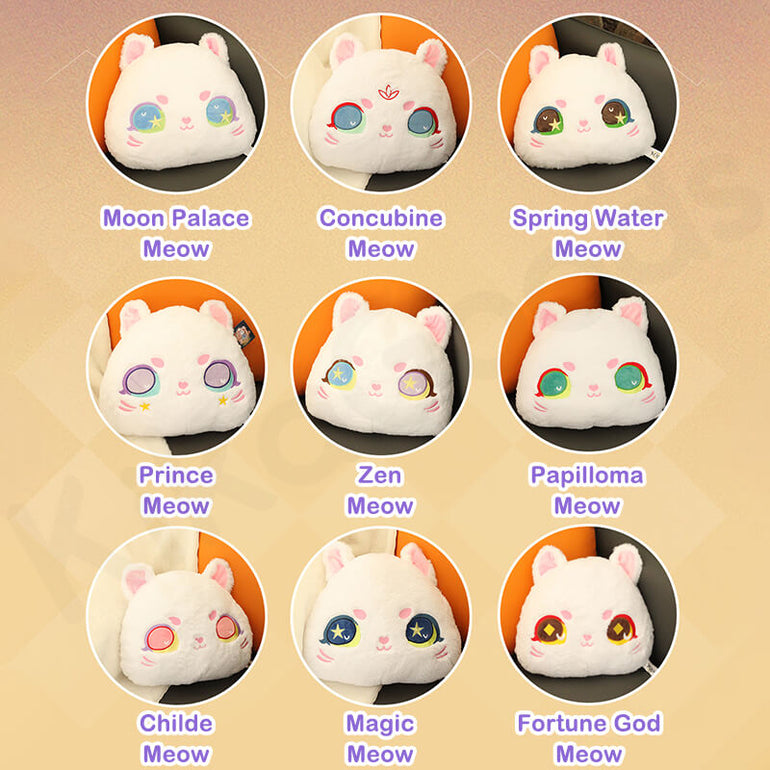 MIO Fantastic World Series Plush Toy
PRODUCT FEATURE
There are 2 size and 7 regular designs to collect.
Material: Polyester Flannel and PP Cotton Filling
Pillow Size: 11.8" * 13.8"
Bag Size: 7.9" * 7.9"
The size is the unfolding size without extrusion (including tail length).

Introduction:
The MIO cat plush pillow is newly launched. Since MIO Cat's first blind box fantasy cat was launched, it has received a lot of love from customers. Let MIO Fantasy Cat turn into a fluffy cat to accompany you this time!
MIO cat is a brand designed by MJ studio. At KikaGoods, you can buy all the blind box series of MIO cats: the first generation of fantasy cats, the second generation of Jinghong cats, and the third generation of court cats.
The surface of the MIO cat plush toy is advanced embroidery and super soft plush feel, and the inside is filled with PP cotton.
The throw pillow measures 11.8" x 13.8" and is suitable for gifts, home or other decorations. The coin purse measures 7.9" x 7.9" and can be worn cross-body or as a small plush toy.
| | |
| --- | --- |
| Style | Size |
| Throw Pillow |  11.8" x 13.8" |
| Shoulder Bag | 7.9" x 7.9" |
Usage: Creative Gifts, Decorations, Ornaments, Collectibles, for Christmas, Birthday, Party, Holiday
Type: Collectible Toys, Plush Toys, Stuffed Toys, Fluffy Toys, Soft Toys, Backpack Decorations, Clothing Decorations
Shipped and sold by KikaGoods
✈️ Free Shipping:
Ⅰ. For order over 35 USD.
Ⅱ. 7 ~ 14 Business Days.
Ⅲ. For the cross-border transportation, there is a certain probability that customs clearance check and transporters connection will take a long time, we will refund and reissue the goods if the logistics is not updated within 45 days after delivery. Thank you for your understanding and cooperation.
Ⅳ. If the logistics time is increased and the delivery date is delayed due to customs inspection, it is a force majeure situation and is not within our 7-14 day shipping time frame!
Ⅴ. Appliable Products: For majority products. Note: Action Figure, Electric Products, Designer Toy, DIY Products and Oversized Blind Box Products cannot enjoy the free shipping.
Ⅵ. Appliable Countries: United States (58 of 62 states), Canada, United Kingdom, Australia, France, Germany, South Korea, Italy, Poland, Belgium, Bulgaria, Denmark, Finland, Greece, Hungary, Netherlands, Slovakia, Sweden, Singapore, Vietnam, Ireland, Japan, Malaysia, Philippines, Portugal, Romania, Spain, Thailand, Austria.
✈️ DHL Express:
I. 2 ~ 4 Business Days.
II. You need to pay for extra money for this premium shipping service.
III. USA and Canada Applicable Only.
✈️ Worldwide Shipping:
I. 7 ~ 14 Business Days.
✈️ Separate Delivery:
I. If there is pre-sale products in your order, no matter which shipping method you choose, the pre-sale products will be sent separately by ordinary shipping methods when we have the products.
MIO Fantastic World Series Plush Toy